<! ---- modification jim 13:12 ----->
Microsoft 365®
Your productivity cloud across work and life
Office 365 is now Microsoft 365. Learn what this means for you.
We offer the same pricing as Microsoft® and with our low cost set-up service and ongoing support options.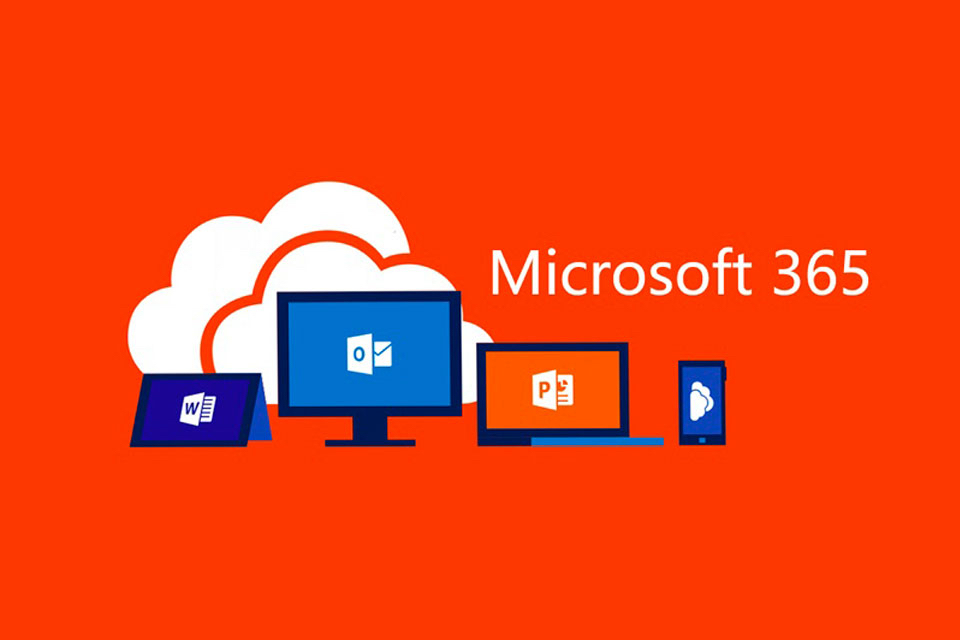 Microsoft 365 is a cloud-based productivity suite that helps you get work done from anywhere on any device. It includes the latest versions of Microsoft Office apps, plus cloud storage, email, and more.
With Microsoft 365, you can:
Create and edit documents, spreadsheets, and presentations in real time with others.
Stay connected with colleagues and clients through email, chat, and video conferencing.
Access files from anywhere on any device.
Manage your email, calendar, and contacts.
Securely store and share files.
Protect your data with advanced security features.
Microsoft 365 is the perfect solution for businesses of all sizes. It's easy to use, affordable, and packed with productivity features that will help you get work done.
Here are some of the benefits of using Microsoft 365:
Productivity: Microsoft 365 helps you get work done more efficiently with its cloud-based productivity tools. You can access your files from anywhere, on any device, and you can work on them in real time with others.
Collaboration: Microsoft 365 makes it easy to collaborate with others on projects. You can use the cloud-based tools to share files, chat, and video conference.
Security: Microsoft 365 offers advanced security features that can help you protect your data. You can use the tools to encrypt your files, and you can set up two-factor authentication to protect your accounts.
Affordability: Microsoft 365 is an affordable solution for businesses of all sizes. You can choose the plan that best meets your needs, and you can cancel anytime.
If you are looking for a way to improve your productivity and collaboration, Microsoft 365 is a great option.
Seamless collaboration for the way you work today
Microsoft 365 helps you work smarter and faster, with tools to build and manage your business, stay connected with customers, and safeguard your data.
Cloud collaboration and communication essentials
Book client meetings, communicate with customers, and collaborate with teammates—remotely or onsite—with Microsoft 365 apps.
Productivity solutions to do more, faster
Grow and market your business with the tools to create, access, and edit documents, store and share files with your team, and track projects.
Enterprise-level security, no matter your business size
Help protect and secure your most vital info—from email accounts and customer data to your team's devices—with always-up-to-date security technology.
The difficult things about Microsoft 365 are knowing which licence you need and how to set it all up. That is where we come in.
Microsoft 365 Business packages
Prices are user/month based on an annual commitment.
| Description | Current |
| --- | --- |
| Microsoft 365 Business Basic | £4.90 |
| Microsoft 365 Business Standard | £10.30 |
| Microsoft 365 Business Premium | £18.10 |
| Microsoft 365 Apps for Business | £8.60 |
Price does not include VAT.
Our basic remote support package is applied by default at 15% of monthly licence costs.
Complicated requirements may attract an initial set up fee but we will discuss this with you.